arai tasuku – Sin of Children

arai tasuku facebookpage → https://www.facebook.com/araitasukumusic


We are very pleased to announce the release of the first solo album by a talented artist Arai Tasuku titled 'Sin of Children'.
This is his story….
The uneasiness is your memory, the pain is your hope, the love is your despair and the happiness is your catastrophe…
He is letting you be a solitary traveler for going to the dreamland where it will jog your memory of nostalgia.
This is a story of twelve children's dreams and memories. Electronic and live sound,
wind and stringed instruments, melody and noise are all distortedly mixed together.
But still it sounds fantastic and crazy, also melancholic and dreamy.
His soundscapes are artistic and beautiful, but also childish and innocent.
"Sin of Children" will recall the memory with illusion and conflict.
You can travel to the heterogeneous world that is magnificent and unsociable.
Sin of Children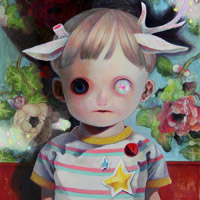 artist: arai tasuku
title: Sin of Children
label:
kilk records
No.KLK-2036
release date: 2014.3.12
price: ¥2,200
| | |
| --- | --- |
| 1.Al is like the boogeyman | |
| 2.Lizzy's delights | |
| 3.Irma learns to swim | |
| 4.Ed flips the pillow | |
| 5.Henry and Viora lost themselves | |
| 6.Mr.East loves mom | |
| 7.Time passing Bell | |
| 8.Moon Maniac | |
| 9.Aileen's unseen things | |
| 10.Drawing in Dreams | |
| 11.Myra's wish on the star | |
| 12.Sin | |
Profile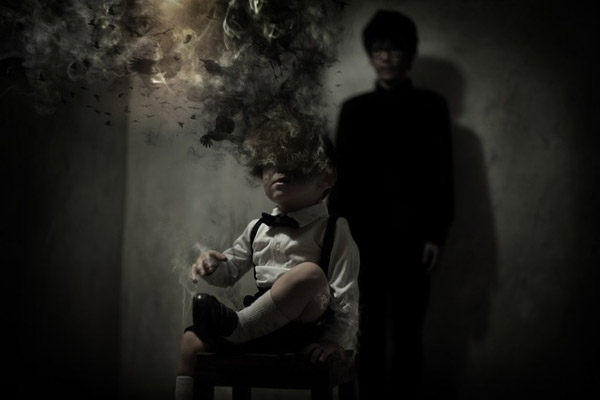 arai tasuku (composer)
Since his childhood, he learned how to escape into a dream.
Always wanted to meet in reality to whom met in a dream.
Living from day to day in modern society
with the struggle of knowing that it is an unrealizable dream.
Composing music with the sound brought back from a pillow is his niche,
and the stories gathered with threads with his hand are just like in a dream covered with patches.
He is known as an artist, and also works on visuals, sound design, space director,
and engineer etc. Although he admires in an eternal child,
we cannot go against time and grow wiser with the flow of time.

Official web site: http://www.araitasuku.com