AJYSYTZ – Unknown Nostalgia 2014.3.12release
First full album of AJYSYTZ.
A New anthem of Japan with a alternative cinematic universal melody . Music,photos, styling, desing…all is done by members.
Vocal sounds like Bjork, and the sounds stick into your heart. We can say, AJYSYTZ is the true 'ARTISTS BAND'!
AJYSYTZ releases their first albums.
They have REAL singing and REAL musical plays. Their sounds are Cinematic / Alternative , but still very familiar sounds such as Masterpieces of yesteryear.
Music,photos, styling, desing…all is done by members.
●AJYSYTZ Website http://www.ajysytz.eek.jp/
Unknown Nostalgia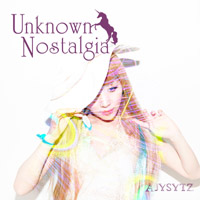 artist: AJYSYTZ
title: Unknown Nostalgia
label:
kilk records
No.KLK-2036
release date: 2014.3.12
price: 2,200円
| | |
| --- | --- |
| 1.mirror, mirror | |
| 2.I know you, you know me. | |
| 3.ノイ | |
| 4.apathy syndrome | |
| 5.Night Flight | |
| 6.Tanzen | |
| 7.チェリオ | |
| 8.うたたね | |
| 9.メトロ | |
| 10.Synchronicity | |
| 11.Elm tree | |
| 12.Typhoon Night | |
| 13.Stream Story | |
Profile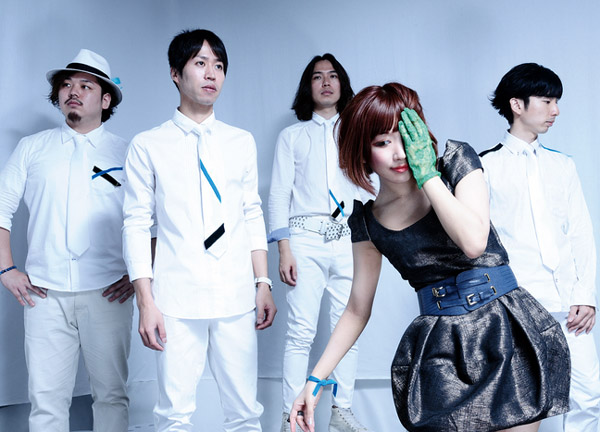 『AJYSYTZ』
The name of the band AJYSYTZ came from the god who ' gives birth'.
Runa Goami (Vo./Pf./Prog.)and Yasuhiro Arita (Gt./Prog.)met when they were at high school, and started their band 'Ooze' on 2004.
After that, Rei Fujino (Gt.) joined to the band, and finally, AJYSYTZ formed the current styles after Atsushi Endo(Dr,) and Yuma Hiraizumi(Ba.) Joined.
Vocal Runa is active in singing and narrations on Japanese commercial films, dramas and animation etc,.
As AJYSYTZ, the songs were adapted to Commercial films, movies etc.
If you listened Runa's vocal once, you will never forget her singings.
With strong rhythm and expressive twin guitars , AJYSYTZ sound world are completed as their own.